If you're considering adding a gazebo to your backyard, you've probably got a laundry list of who's, what's, why's, and how's that you're still trying to piece together. Who can install it? What's it going to cost? Why are there so many options? How is this structure even built?
While adding a gazebo to your backyard may seem like a major project, we've compiled this buyer's guide to help remove some of the guesswork regarding pricing, materials, installation options, and everything else you might need to know.

What Is A Gazebo?
A gazebo is a stand-alone structure designed to enhance your deck, patio, or yard so you can enjoy the great outdoors. Usually octagonal or round, gazebos make wonderful additions to outside spaces because they can increase property value, provide shade from the sun and the elements, and create new places to gather with friends and family.
While traditional gazebos are made from wood, modern gazebos are also built from metal, fiberglass, or vinyl so that they will last for decades instead of years.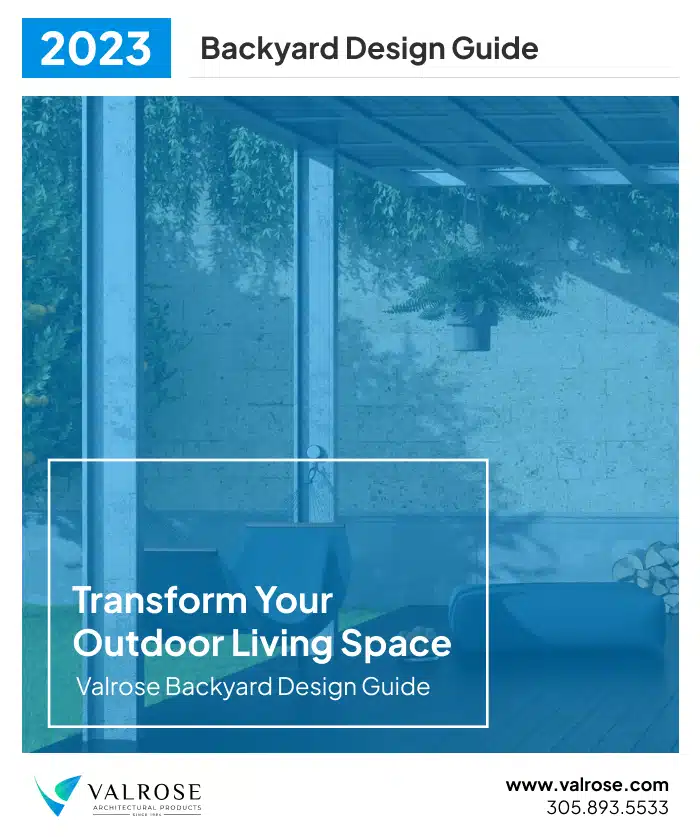 Get A Free Copy Of Our 2023 Backyard Design Guide
Our free design guide includes product ideas, design inspiration, and everything else you'll need to design the perfect outdoor living space
DIY Gazebos vs. Hiring a Pro
One of the most significant factors influencing the cost of installing a gazebo depends on whether you plan to handle the project yourself or hire a professional. Although doing it yourself may cost a little less, the job might take much longer than anticipated, and the results may not be exactly what you expected.
If you opt to complete the installation yourself, various issues can impede your progress if you're not prepared. First, you'll need to obtain the proper permits if your city or country requires them. While you can always take the risk of building without a permit, this could lead to fines or even unexpected injuries.
In addition to permitting and code concerns, you always run the risk of going over on material costs if you make a mistake. While you may save on labor costs when you do it yourself, if you accidentally saw through a beam or cause damage to your siding, the only person who will end up paying for your lack of experience is you.
When it comes to building gazebos and other shade products, there's really no replacement for experience. Our team has built hundreds of custom gazebos, pergolas, awnings, and other shade solutions, and that experience shows in the quality of our work. Contact us today to schedule a free consultation for a custom gazebo project.
Pricing for Custom Gazebo vs. Gazebo Kits
Another pricing factor to consider is whether you'll be using a DIY gazebo kit or you'll be building everything custom with raw materials. Here are a few of the pros and cons to consider for each.
Gazebo Kits
Most hardware stores and big box retailers carry kits that include everything you'll need to build your own backyard gazebo. Although some kits are amateur-friendly, keep in mind that building a gazebo is not a "beginner" project. Even if you have instructions and pre-cut materials, you could still run into problems if you attempt to handle the installation without the necessary experience or assistance.
On the other hand, gazebo kits can be less expensive than buying all of the raw materials yourself, especially with today's material costs. If price is your primary concern, sometimes gazebo kits can be the best option.
Custom Gazebos
On average, a custom gazebo ranges from $1,500 to $9,000, based on roof installation, labor, land preparation, and extra add-ons. Custom gazebo projects require construction plans that accommodate your property and design desires.
Construction plans for a custom gazebo may cost around 10% to 20% of the total budget. Although the price of installing a custom gazebo usually includes the construction plans, it's always a good idea to discuss the details with your contractor before signing an agreement.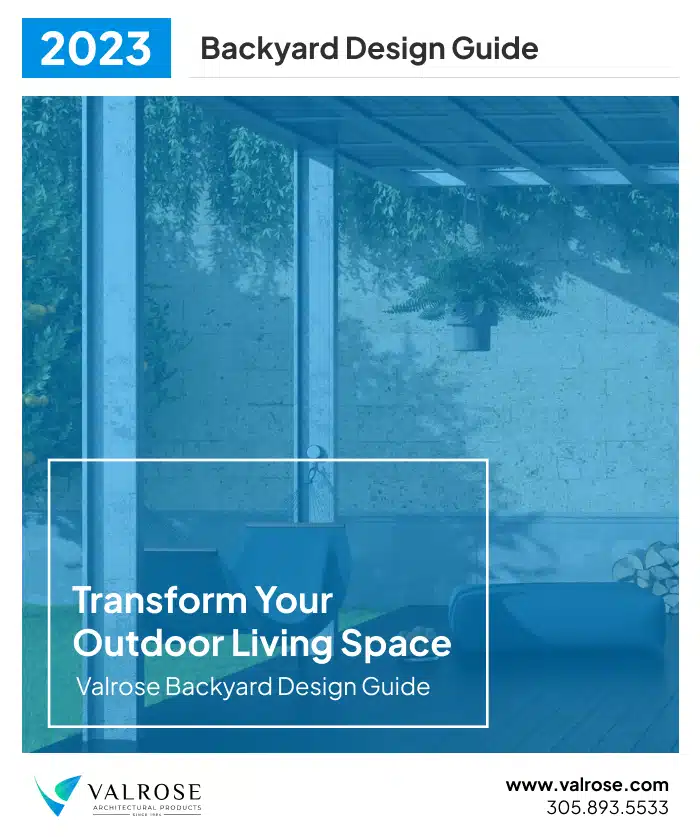 Get A Free Copy Of Our 2023 Backyard Design Guide
Our free design guide includes product ideas, design inspiration, and everything else you'll need to design the perfect outdoor living space
Other Factors that Affect Gazebo Costs
Materials and labor are the most significant factors affecting the price of a gazebo, but there are other things to consider as well.
Size
The larger the size of a gazebo, the more expensive it will be. This is simply because it will require more time and materials to finish the project. Even if you plan to do it yourself, you should still expect to increase your spending considerably for every foot you add to the project.
For example, an 8×8 foot gazebo could cost you less than half of a 12×12 foot option, depending on the type of material you choose. The size will also influence the cost of roofing and flooring materials.
Another thing to consider is how much furniture you'll need to purchase to fill the space. The larger the structure, the more furniture you'll likely need to buy so the area doesn't feel empty.
Shape
The shape of the gazebo is another factor affecting the total cost. For example, circular gazebos require more skill and precision to build than gazebos with angles. Outside of circular gazebos, a simple rule of thumb is that the more sides the structure has, the more it will cost.
Roofing Materials
The best roofing materials for your gazebo can vary based on the size of the gazebo and your environment. For example, if you live in a cool, dry climate, you may be better off using wood. Whereas if you're in a humid, damp climate like South Florida, materials like aluminum or fiberglass may be better suited.
Whether the roof is single or double will also play a role in the price. In most cases, asphalt roofs are generally the least expensive option, while slate materials often cost the most. Other common types of gazebo roofing materials include wood, glass, metal, tile, and polycarbonate.
Flooring Materials
Like roofing materials, flooring materials for your gazebo will vary based on the size of the structure and which type of material you choose. Wooden and composite decking are usually the least expensive options, while brick and patio pavers cost more. Typically, the most expensive flooring option is stamped concrete.
Land Preparation
Before installing a gazebo in your yard, you'll likely need to do some prep work to ensure its stability and longevity. Land preparation may include grading or clearing because a level foundation is required.
Gazebos with flooring can be placed on level crushed stone or concrete surfaces. Options without floors are a good fit for decks, concrete, grass, dirt, or pavers as long as the structure is properly secured.
If the surface you're installing the gazebo on is already level, you might not need land preparation services. The cost of land clearing or preparation will vary based on the contractor you hire. Some gazebo contractors will charge a separate fee for land clearing, but others include those costs as part of the installation process.
You also need to think about any added features you'd like to include, which is a major reason why so many homeowners opt for a custom-built option, such as:
Outdoor TVs
Kitchens or bars, including electricity and plumbing
Wiring for electrical outlets
Misting systems
Walkways to the gazebo
The decking surrounding the structure
Each of these options will raise your cost by varying amounts. Although installing a misting system may not be a huge investment, adding electrical and plumbing could be significant. Consider comparing your budget with your desires to make a final decision on your bonus features.
Gazebo Cost by Material Type
Four of the most common gazebo materials are fiberglass, metal, wood, and vinyl. When selecting a material for your gazebo, you want to pick an option that's durable, long-lasting, and low-maintenance. Since there are a variety of materials to choose from, the key things to consider are:
Your budget
Your aesthetic preferences
How well can the material withstand the environment
Maintenance requirements
Fiberglass Gazebos
One of the most significant benefits of a fiberglass gazebo is its ease of installation. Unlike wood or other materials, fiberglass is a very light and versatile choice that can be installed almost anywhere.
The benefits of fiberglass don't stop at installation. Wood materials may shift and crack over time, but painted fiberglass surfaces can last for decades. Because the material is waterproof and not prone to rusting or corroding, maintenance is typically pretty easy.
Building a fiberglass gazebo can typically cost between $7,000 – $35,000, all depending on the size, shape, scope, and other requirements.
Metal Gazebos
Metal gazebos are another popular option for their durability, strength, and resistance to the elements. These gazebos provide a sleek aesthetic suitable for modern landscapes. Metal gazebo options are usually made of:
Aluminum: A lightweight material that isn't prone to rust and is easy to move and assemble
Steel: Durable and made to withstand extreme weather conditions but typically not resistant to rust
Wrought iron: Allows the opportunity for unique ornamental designs but is susceptible to damage from the elements, including rust.
Building a metal gazebo can cost between $5,000 – $30,000 depending on the size, shape, project scope, and other requirements.
Wooden Gazebos
Wood is the most common material used for constructing gazebos in most parts of the country. A variety of hardwoods are used for building wooden gazebos, such as:
Redwood
Pine
Bamboo
Cedar
Despite the natural beauty of wooden gazebos, they're typically high-maintenance compared to other options. Wooden materials are also much more prone to natural weathering over time and may attract wood-damaging insects.
The average price of installing a wooden gazebo ranges from $6,000 – $25,000. Costs will vary based on the type of wood you choose and any unique finishes you prefer. Keep in mind that a wooden gazebo's lifespan is much shorter than a metal or fiberglass one, so factor that into your pricing decisions.
Vinyl Gazebos
Vinyl gazebos are another durable option, lasting up to twice as long as wooden gazebos. Vinyl materials can also mimic the appearance of metal, brick, or wood, allowing for flexibility with your design choices.
Vinyl is also popular because it's highly resistant to corrosion and pests. When installed properly, vinyl can last for decades.
Known for their longevity and low maintenance, vinyl gazebos can have a higher upfront cost than other options, but they're still highly desirable for their long-term benefits. The average price of installing a vinyl gazebo ranges between $3,500 – $15,000.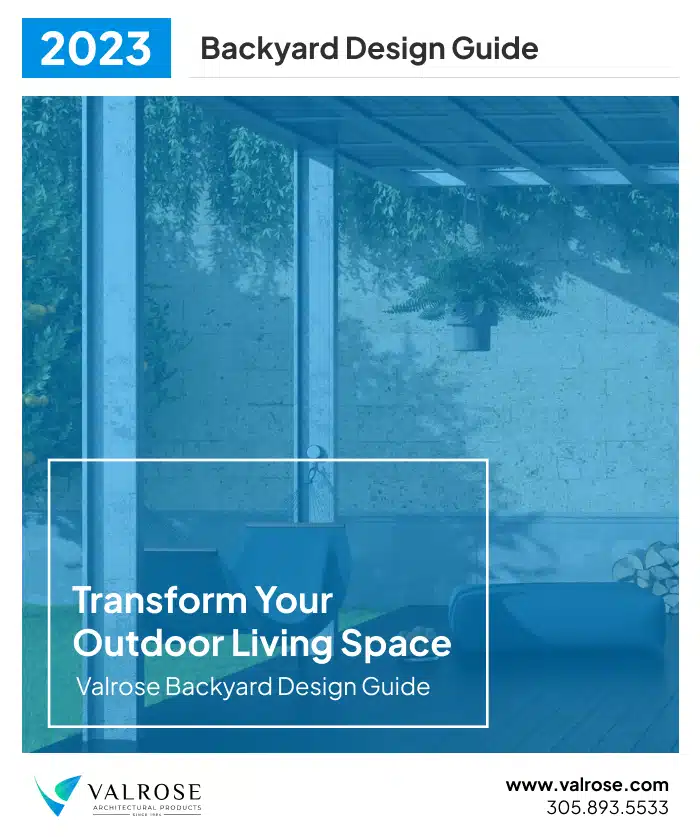 Get A Free Copy Of Our 2023 Backyard Design Guide
Our free design guide includes product ideas, design inspiration, and everything else you'll need to design the perfect outdoor living space
The Typical Gazebo Installation Process
Usually, a lot of work needs to go into prepping your land and space before installing a gazebo to ensure its long-term stability. If you decide to do the project yourself, you may need to spend some money to hire extra help and rent any specialized tools to prepare the ground for building correctly.
Once the ground is ready for construction, the foundation or flooring will be installed. Sometimes, slabs and concrete posts will need to be put down before assembling the gazebo structure.
Next, the walls and columns will be constructed, followed by the installation of the roofing materials. Once the general structure is in place, additional optional items like screens, fence rails, and windows can be added.
Depending on the accessories or furniture you're planning to add, you may also need to run electricity to the gazebo. Electrical work will be added after the basic framing of the structure is completed but before finishing. If you plan on building the gazebo yourself, it's advised you hire a licensed electrician to handle this part.
Rather than taking the task on yourself, hiring a professional gazebo builder is usually a better solution to avoid costly mistakes throughout the process.
While your costs may be a bit higher when you hire the pros, you can be confident that the price you've been quoted is the price you'll be paying at the end of the project.
Contact Us Today to Discuss a Custom Gazebo Installation
Whether you're looking to make the most out of your outdoor space or protect against the Florida elements, Valrose has an experienced design team ready to help you find the ideal solution.
Contact us today to discuss your custom gazebo project with one of our shade experts.