With the neverending mowing, watering, and weeding, grass maintenance can be exhausting and time-consuming. Free up your weekends again by revamping your backyard with a modern, no-grass design, and get back to enjoying what you love.
If you're interested in giving your backyard a modern grass-free makeover but unsure where to start, our experts have compiled a list of some ideas to help get you on the right track.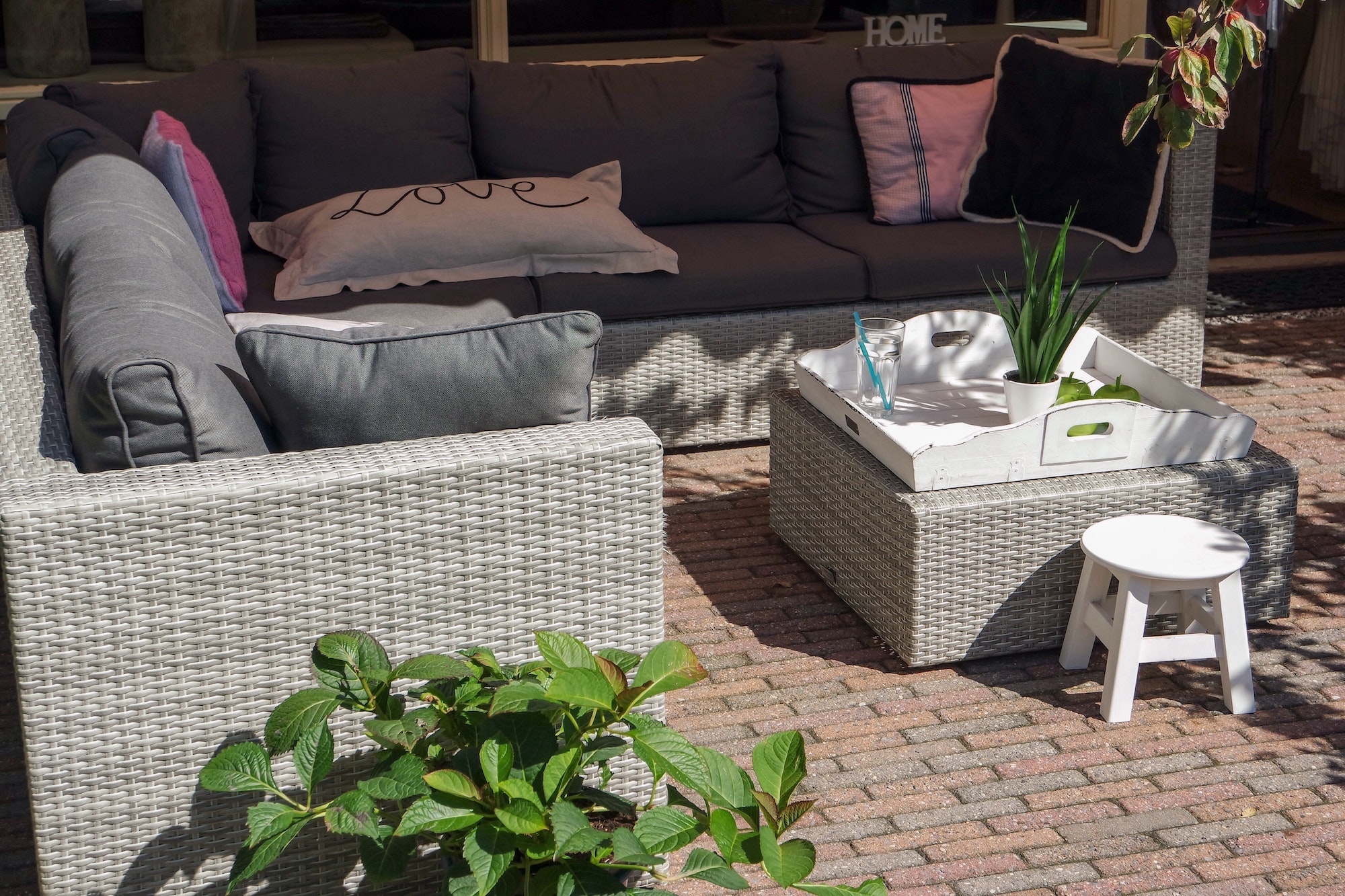 Start With a Design
The first step in creating your backyard oasis (minus the grass) is to start with a design. Are you going to have a patio? A deck? Do you want a water feature? Maybe a fountain with a pond for large goldfish or koi? You can't forget about shading and coverage. What will you do for shade during the hot afternoons? What kind of coverage would best protect you and your sitting area from the pouring rain?
Answering these questions and figuring out how you want to configure your space to look is the first step in designing your modern backyard.
Create a Foundation for Your Space
With no grass, it's like you're starting from scratch, but that also means you need a foundation to base your design on. Some popular foundation options are:
Concrete
Stone
Pavers
Gravel
Astroturf
Bark chips
Other popular options are to turn your backyard into a widespread fruit and vegetable garden, complete with raised garden beds. If your backyard has the space and ability, installing a deck or patio is another solid foundation allowing you to add larger, decorative features such as a gazebo or pergola for shade.
Build a Deck
If you have space to spare and don't want to deal with the hassle of plants, a deck is a great way to add modern style and functionality to your backyard.
Decking materials can vary widely in price, so it's essential to pick the perfect design for your space. Snap-in decking is an inexpensive DIY option that will give excellent results.
Pallet decks are another affordable DIY option, but these can break and wear down quickly and need to be replaced.
Building a deck can be daunting, especially if you don't have experience with this type of project. Consulting a professional is the easiest and quickest way to get a deck that fits your space and will last for years.
Install a Patio
Installing a patio is the simplest way to add outdoor living space to your home. They are easy to maintain and can be done as an inexpensive do-it-yourself project. When installing a DIY patio, it is important to ensure you have good drainage so water doesn't collect on top, which could lead to mold and mildew problems.
There are plenty of options for building a patio, such as using concrete pavers or pouring concrete. Pavers tend to be relatively inexpensive and are simple to lay. However, pavers do require some upkeep and can break over time.
A poured concrete deck will usually last the life of your home but will require hiring a professional.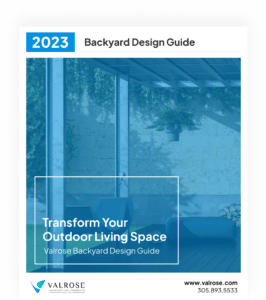 Get A Free Copy Of Our 2023 Backyard Design Guide
Our free design guide includes product ideas, design inspiration, and everything else you'll need to design the perfect outdoor living space
Design Your Perfect Living Space
Every homeowner has a different idea of the perfect space. Some people love bright colors, while others prefer more neutral tones. Either way, each design should be tailored to your specific needs and wants.
Get Some New Patio Furniture
Your outdoor living space is supposed to be a place where you kick your feet up and relax, and the only way to do that is with new patio furniture. Patio furniture can create an area for lounging and dining that looks great and will last for years.
Get a simple chaise lounge chair for yourself or deck out your whole patio with a complete set, large enough to sit with friends and family. With lots of options to choose from, patio furniture can fit almost any budget.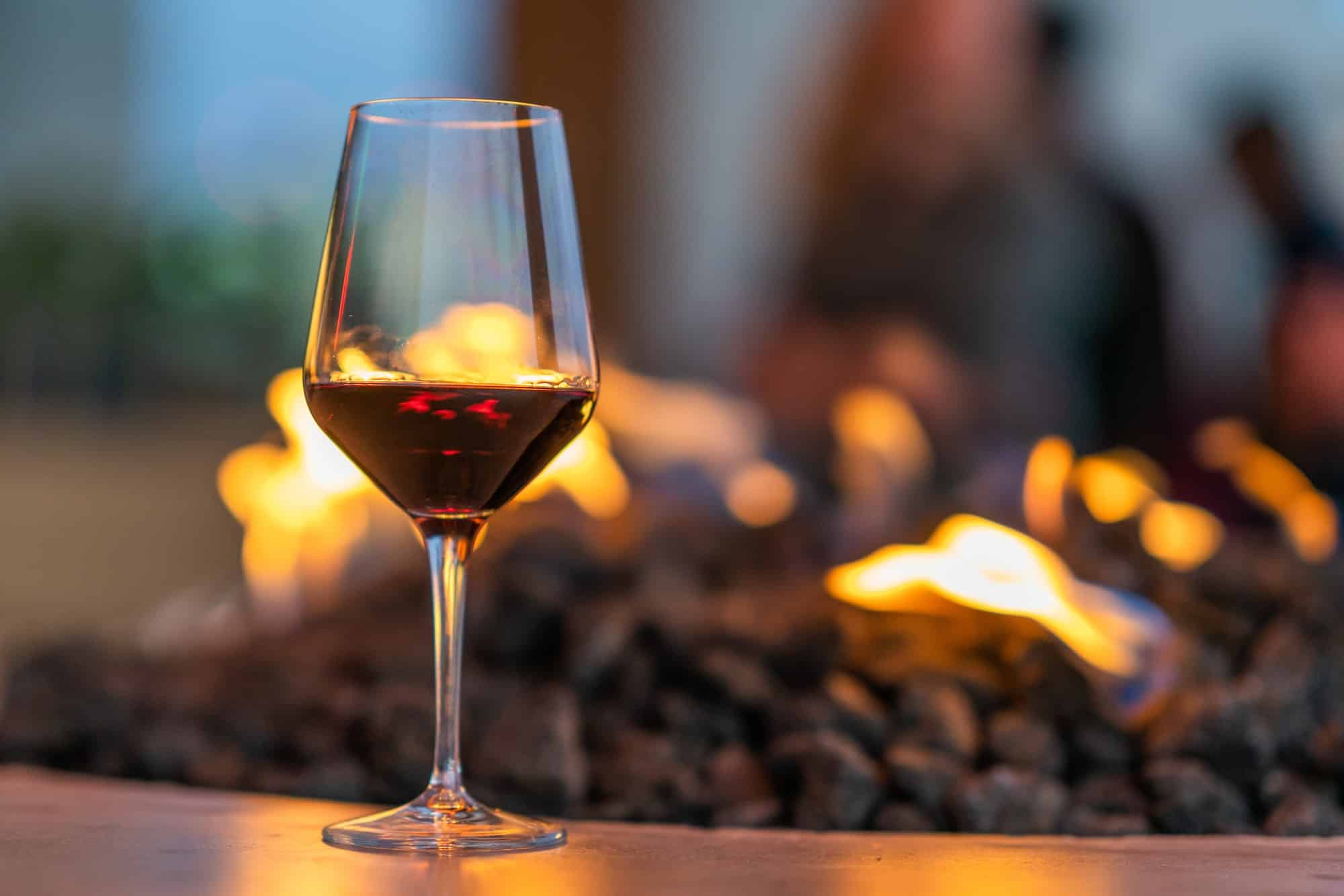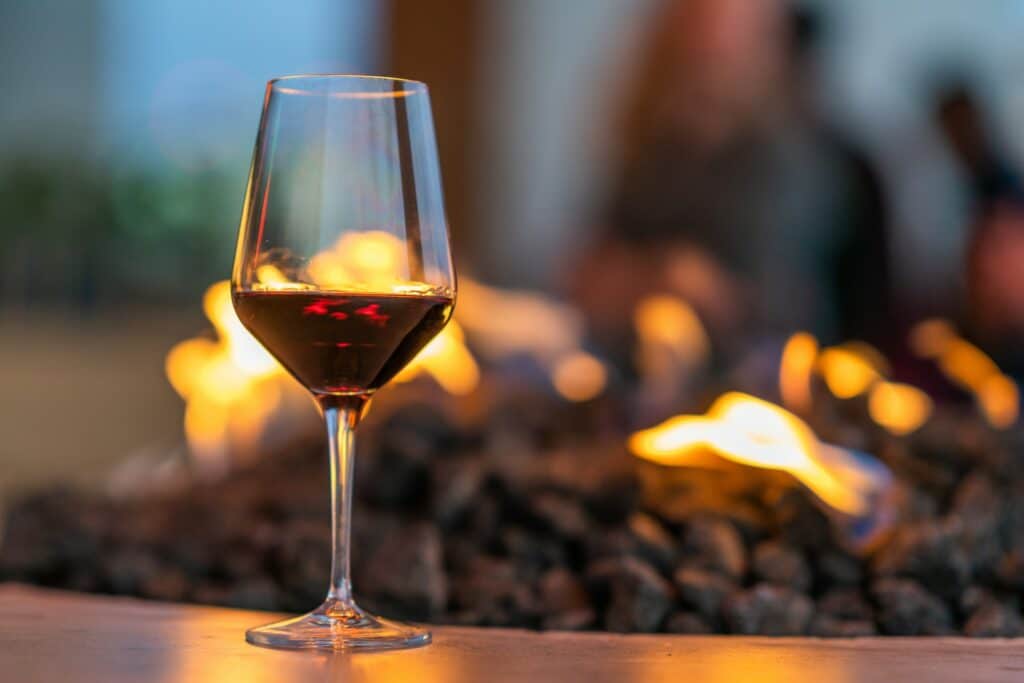 Add a Firepit
Adding a firepit is one of the best ways to make your backyard feel warm and welcoming. A fire pit will provide a cozy and inviting place to gather with friends and family while also providing an excellent spot for roasting marshmallows or simply relaxing around the campfire.
Install an Outdoor Kitchen
Another exciting option to create the backyard space of your dreams is to install an outdoor kitchen. When you're hosting a party, it's no fun cooking inside while everyone else is enjoying the fresh air. An outdoor kitchen is a great way to mingle with your guests while simultaneously flipping burgers for everyone to enjoy.
Create an outdoor kitchen by installing a grill, sink, fridge, countertops, and cabinets. You can also install electrical outlets near the appliance, so you don't have to worry about running extension cords.
Add Plants and Flowers
In spaces with no grass, you can use planters and pots of all sizes to add a bit of greenery. Not to mention, small potted plants or flowers are a great way to add color and life to your space. There are plenty of "plant it and forget it" options for those who don't have a green thumb.
Transformative Landscaping Ideas
If you're one of the many people living in a home with no grass or are looking to remove your grass, there are plenty of ways to make your yard functional and beautiful.
Add Landscaping Rocks
Landscaping rocks are an inexpensive way to create an effective outdoor space. They can be used to create a variety of designs and are a great way to add some unique detail to your yard.
They work well in any style, from minimalistic to complex, giving them the ability to match any other additions you have made to your backyard. Landscaping rocks come in many different shapes and sizes, so you're sure to find what you need, no matter the size or type of project you have in mind.
A Little Mulch Goes a Long Way
Mulch is an excellent material for adding a layer of insulation to the soil. It can also help prevent weeds, keep moisture in the ground, and provide warmth to plants.
There are various options when it comes to mulch. It can be made from a variety of materials, including bark chips, straw, shredded coconut husks, and pine needles. You can find many of these materials through local tree removal companies at a great price.
A word of caution: while colored mulch is an attractive option, it often contains chemicals harmful to plants. It's important to do your research to see what plants can be harmed if you're set on adding colored mulch.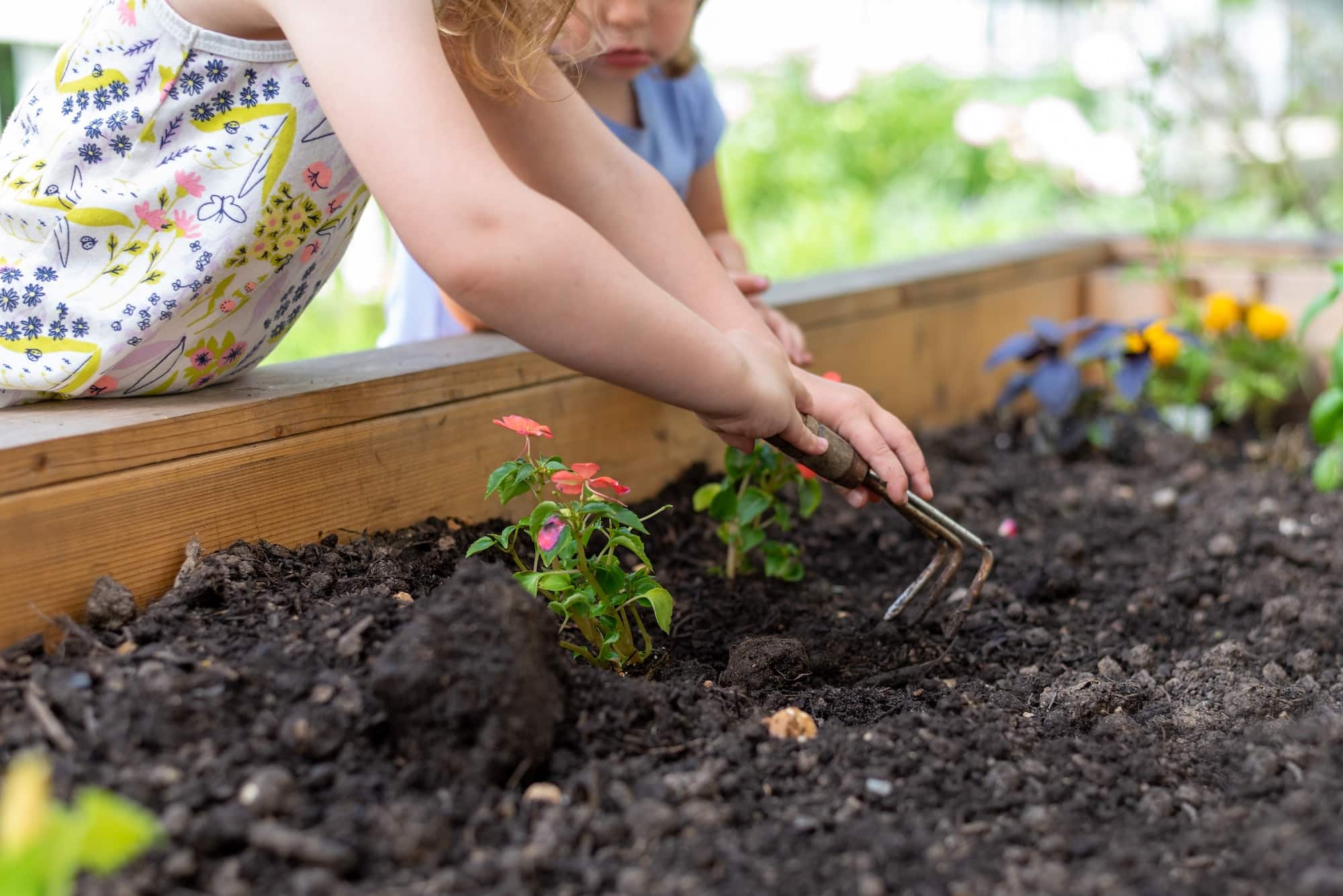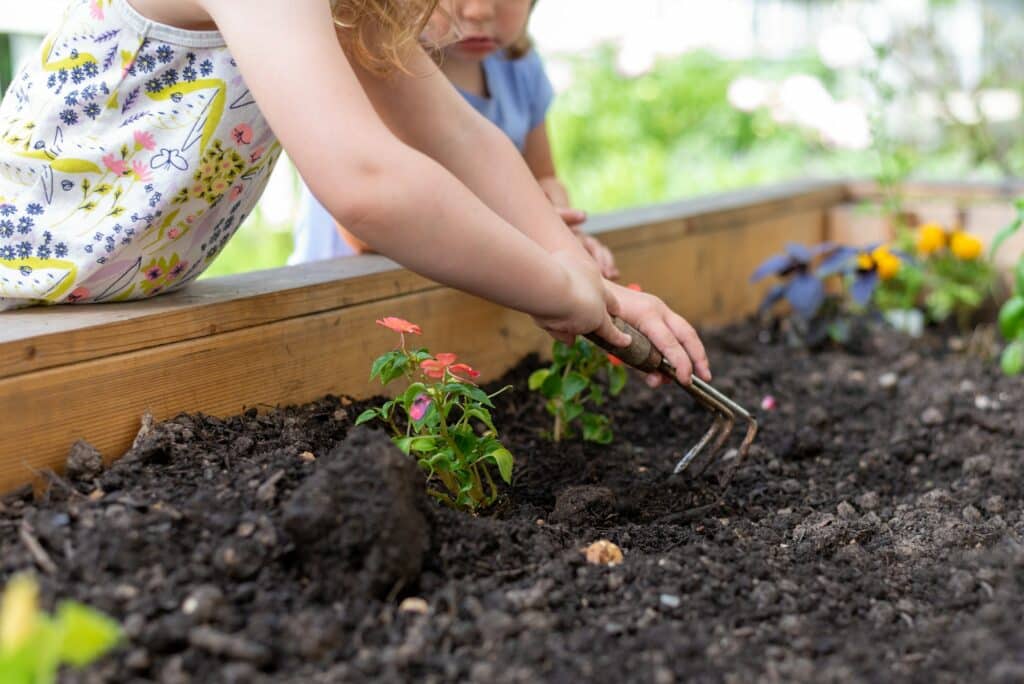 Add Raised Garden Beds
Raised garden beds are a great way to grow vegetables and herbs in a space without grass. They are elevated from the ground and often made from wood to fill with soil and plants.
Raising your crops off the ground makes gardening work easier and protects them from pesky pests like slugs, snails, rabbits, or larger wildlife like deer.
Add a Pond or Water Feature
A pond or water feature can be a stunning addition to your backyard. There are many ways to design them, from contemporary waterfalls and pools to natural ponds with rocks and plants.
A pool that's installed near the house is an ideal spot for kids to play. At the same time, small intimate water features like a jacuzzi make great focal points in an expansive space.
Add a Shade Structure to Seal the Deal
We always recommend adding a shade structure to your backyard design. A shade structure is a great way to add a focal point and give you and your family some coverage from the sun in the hot summer months.
If you're looking to add a shade structure, Valrose offers many styles and sizes of structures to find one that will work for you.
Louvered Roofs
A louvered roof is a great way to cover your outdoor space that helps create a naturally shaded, open space perfect for entertaining or relaxing. Louvered roof systems allow natural light while providing protection against rain and harmful UV rays.
They are made of sturdy materials, like powder-coated aluminum, that will last decades while adding functional style to your backyard space.
In some cases, they can even be installed onto existing pergolas, lessening the work needed in your yard.
Gazebos
Gazebos are stunning shade structures that provide shade and shelter in a backyard without grass. They are open on all sides yet come with a solid roof, providing complete shade coverage and protection from the elements above.
Gazebos can be used as a standalone structure or anchored to the side of your house, deck, or garage. They are typically made out of vinyl or aluminum, ensuring their durability and longevity. One of the best things about a gazebo is that it can be customized to match your style and budget.
Pergolas
Another option for covering your outdoor space is with a pergola. Pergolas come in many shapes and sizes and can be designed to match any type of architecture, from the traditional to the contemporary. Because of their slatted roof, pergolas do let in sunlight but are an attractive option for those looking for an intimate structure.
Shade Sails
Shade sails are a perfect option for those looking for an inexpensive structure that's quick and easy to set up. They are great for covering a deck or patio, as their flexibility allows for unlimited installation designs. Shade sails are also perfect at providing UV and rain protection over children's backyard playgrounds, letting your kiddos have hours of fun no matter the weather.
Shade sails come in many colors and fabrics, so you're sure to find one that suits your style.
Transform Your Backyard Today With a New Shade Product
If you're looking to transform your backyard, a new shade product is just what you need. Whether you're looking for a permanent structure like a pergola, a gazebo, or something that can be taken down easily, such as a shade sail, Valrose has plenty of options to choose from that will give your space the look and feel you want.
Give our shade experts a call or fill out our contact form to tell us a little bit about your backyard project and get a free, no-obligation quote. Our representatives are standing by to answer any questions you may have and get a consultation booked.