Patio covers make a great addition to any backyard, adding both a practical and aesthetically pleasing addition that looks good year-round. If you're considering adding a patio cover to your home in Florida, you may have questions about whether permits are required. Unfortunately, there's no clear-cut answer, but it ultimately depends on the project and your local building codes.
While we always suggest talking with the city or a trusted contractor to determine if permits are required, here is some general information that may help with your decision-making.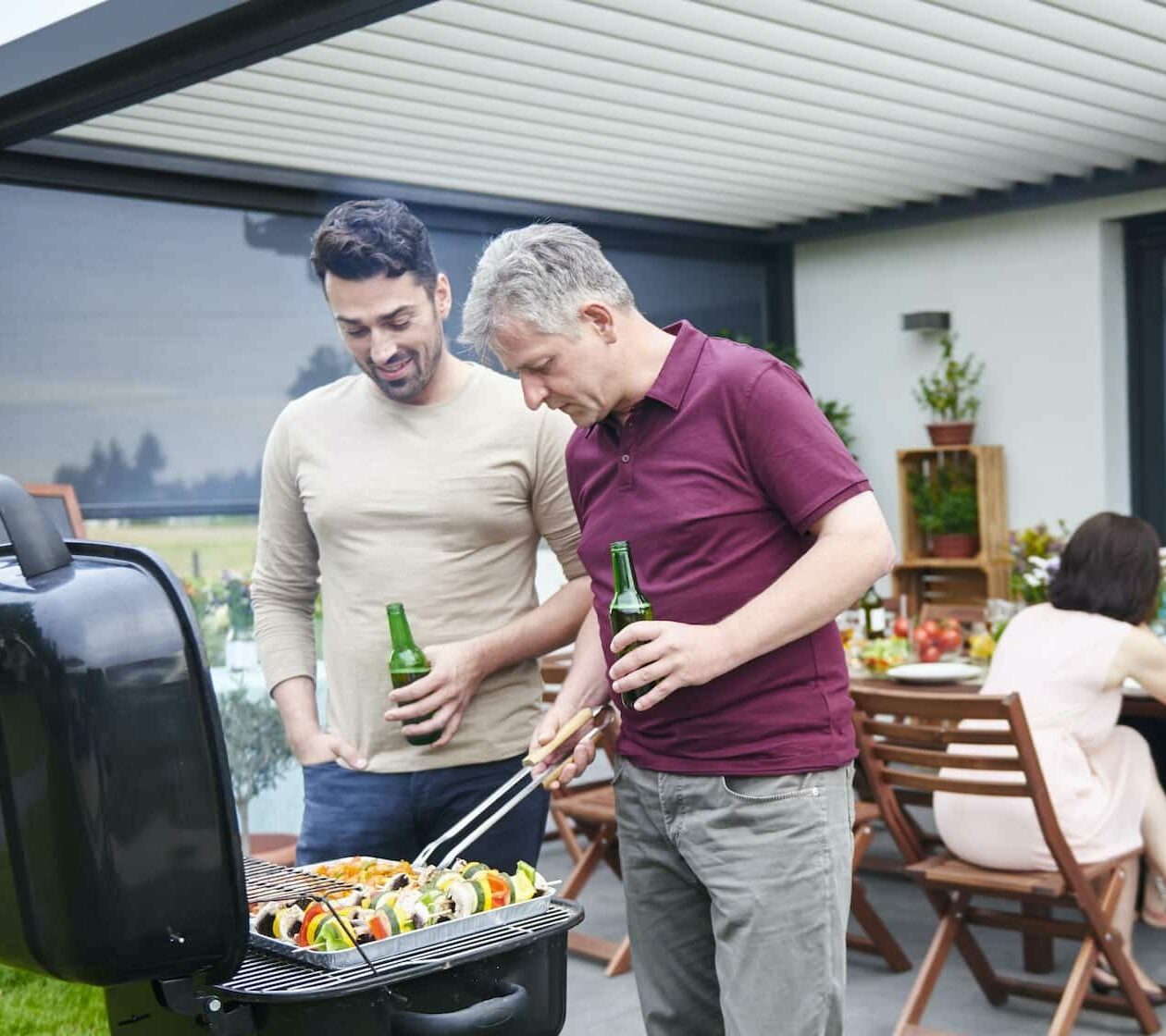 When Do I Need a Building Permit?
Building permits for patio covers vary not just based on which state you live in but also by your county and even the municipality within your county. While there are no hard and fast rules regarding permits, the more urban the setting is, the more likely you will be required to obtain a permit.
Determining whether you'll need a permit before building your patio cover in Florida depends on your local building codes and the type of patio cover you're planning to install. You can usually obtain permit information on your local municipality's website. Information will likely be listed under the "permits, building permits, or construction permits" sections.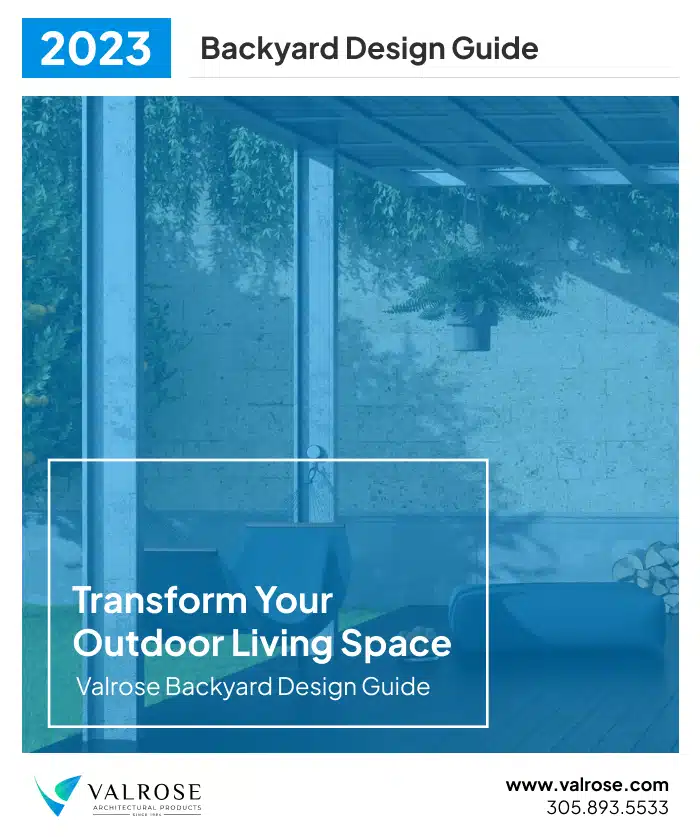 Get A Free Copy Of Our 2023 Backyard Design Guide
Our free design guide includes product ideas, design inspiration, and everything else you'll need to design the perfect outdoor living space
What is Usually Included in Building Code for Patio Covers?
Like other home improvement projects, building codes for patio covers may be required to ensure the installation is safe and secure. You shouldn't disregard building permit requirements; they're intended to keep you safe. Some of the most common aspects of patio covers that are enforced by the state, city, and county codes include the following:
Height
In most cases, the highest point of your patio cover should be at most 12 feet off the ground. You should also maintain at least a 6-foot-8-inch clearance between the lowest part of the patio cover and the ground.
Distances and Depths
Permit requirements often spell out the allowed distances between beams, the distances between posts, and the diameter of the posts in relation to the depth of the foundation slabs.
Differences in Materials
While some patio covers can be constructed with wood, aluminum is a stylish and cost-effective alternative that will also last significantly longer. There may be differences in code requirements between open-air-beam and enclosed patio covers. Make sure you review the permit rules carefully before installation.
Does it Make a Difference if I Hire a Contractor or Go DIY?
When considering installing a new patio cover, many homeowners wrestle with the decision of hiring a contractor or saving some money by completing the project themselves. Here's a breakdown of how the permit application might work for each scenario.
Hiring a Licensed Contractor
If your city or county requires you to obtain a permit, a licensed contractor can take the guesswork out of this step. Since the contractor should be familiar with your local codes, they'll be able to file for the necessary permit and usually will include this cost in the estimate.
Licensed contractors in Florida must pass competency tests that verify they have the proper amount of education, meet standard qualifications to perform the job, and hold insurance. Licensed contractors are screened for prior criminal history, and if professional standards aren't satisfied, the state has the right to revoke or fine the licensee.
DIY Installations
If you're considering installing your patio cover on your own, you may still be required to obtain a permit from your city or county. Many cities offer an online or phone-based guide to help you navigate the process based on the specific needs of your installation. In some cities and counties, you must have a GC license to apply for a permit, while others are more lenient on this rule.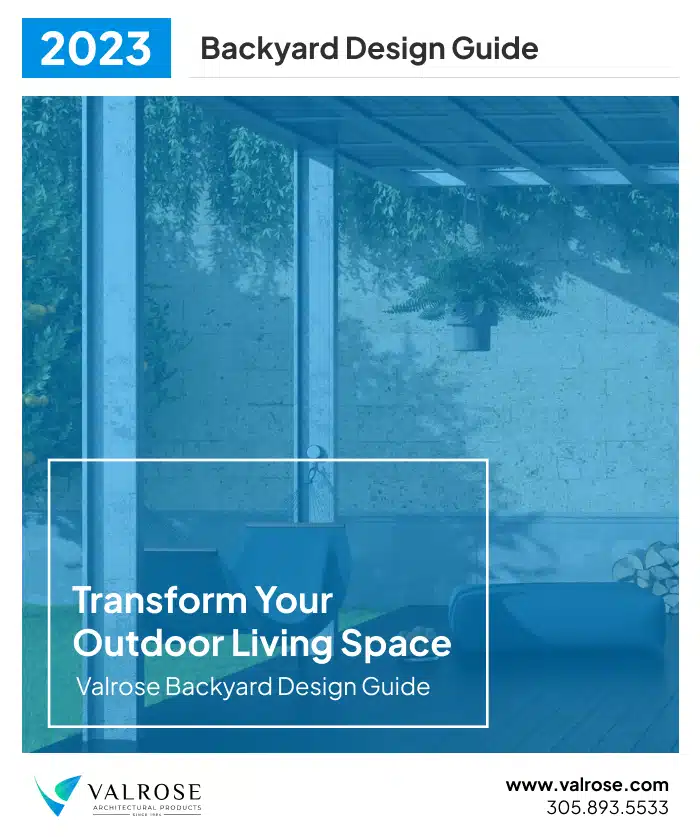 Get A Free Copy Of Our 2023 Backyard Design Guide
Our free design guide includes product ideas, design inspiration, and everything else you'll need to design the perfect outdoor living space
Do Any Patio Covers Not Require a Permit?
Every city and county has its own set of requirements for patio cover permits. While you should always consult your local permit office before installation, some patio covers might not require a permit.
The following information isn't the case for every city, state, etc., but in most cases, these patio covers will not require permits to be pulled.
Detached Patio Covers
Detached patio covers can transform your garden or poolside area into a usable, lively outdoor space. They offer protection from the elements and allow you to enjoy every season in the great outdoors. Surrounded by nature, a detached patio cover can provide much-needed privacy as long as the right side panels are in place.
Temporary Patio Covers
Also commonly referred to as awnings, temporary patio covers can be held in place and retracted with temporary braces. They offer great versatility since you can usually retract them to varying degrees based on whether you prefer more or less sunlight. Quality temporary patio covers are constructed with materials that resist damage and fading over time, like aluminum and vinyl.
Patio Covers that Do Not Alter the Roofline
Patio covers that do not alter the roofline are usually able to be built without permits. Like detached patio covers, they offer protection from the elements without compromising your roof or modifying your structure. A good example of a patio cover that doesn't alter the roofline is a free-standing pergola or even a gazebo.
How Do I Pull A Permit for a Patio Cover?
A common area of confusion among homeowners looking to do it themselves is whether to follow state, county, or city code requirements. While it's not always the case, it's usually best to follow building codes that are most local to you.
When obtaining a permit, you'll usually pay a small fee per square foot of the structure you're installing. After you get your permit, a building inspector will pay you a visit to ensure that your work is safe and complies with all building codes.
No matter which type of patio cover you're looking to install, it's always easier to work with a licensed contractor to ensure the process is completed properly. A licensed contractor will complete all necessary permit applications on your behalf and explain the entire installation process in detail.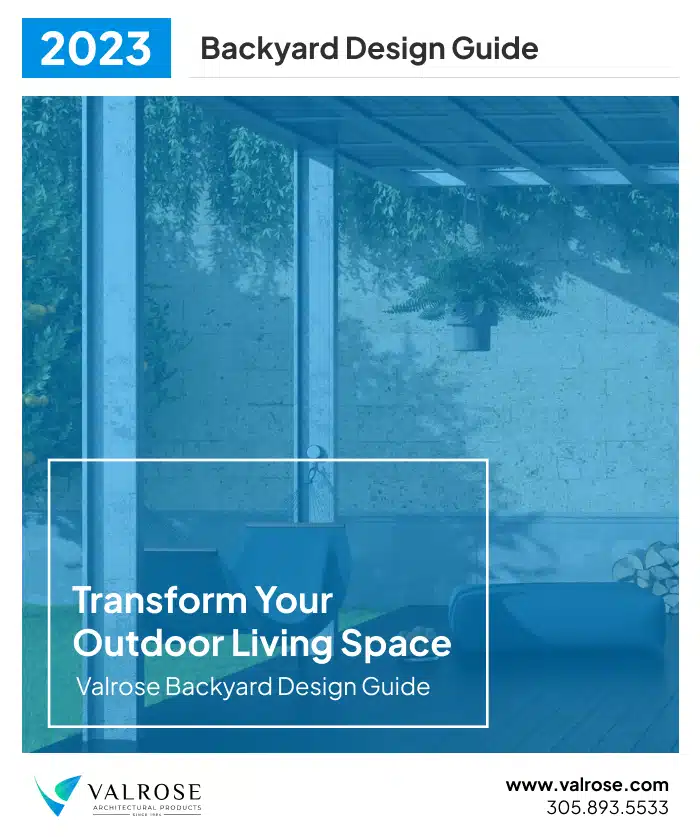 Get A Free Copy Of Our 2023 Backyard Design Guide
Our free design guide includes product ideas, design inspiration, and everything else you'll need to design the perfect outdoor living space
What Happens if I Build Without a Permit When I Need One?
You may not experience immediate repercussions if you install a patio cover without obtaining a permit. However, the following are two negative impacts to consider if you decide to move forward without pulling permits.
You Could Have Trouble Selling Your Property
Cities require permits to ensure that you and your neighbors are safe and that construction materials meet environmental standards. If you decide to list your home later and your patio cover isn't up to building codes, you could have a hard time selling your home. The city might require that you pay to have the structure brought up to code or even remove it entirely.
It Could Lead to Liability Issues
Building codes were created to ensure the safety of anyone using a space – whether it's a residential home or a commercial building. Building any structure without obtaining a permit could result in damage to your property, unexpected injuries, or even death. For example, if the patio cover is unstable and it collapses on someone visiting your home, you may be held personally responsible for medical bills and damages.
Hire The Pros At Valrose To Get Your Patio Cover Done Right
If you think a DIY patio cover project may be a bit more than you can handle, the shade pros at Valrose are here to help. Whether you're searching for something basic to provide some extra shade to a small patio or you're looking for a bespoke design tailored to a large outdoor space, our team has the experience and expertise to get the job done right. Contact us today to speak to a member of our team about your property and requirements.