A pergola is an excellent addition to any backyard space, from being used as support for climbing plants or vines to providing a shaded sitting area. Adding a roof is one of the best ways to get the most out of your backyard pergola.
If you're thinking about adding a pergola to your backyard or already have one, consider maximizing the shade benefits by including a roof. Keep reading to learn more about the different pergola roof options, design ideas, pricing, and more.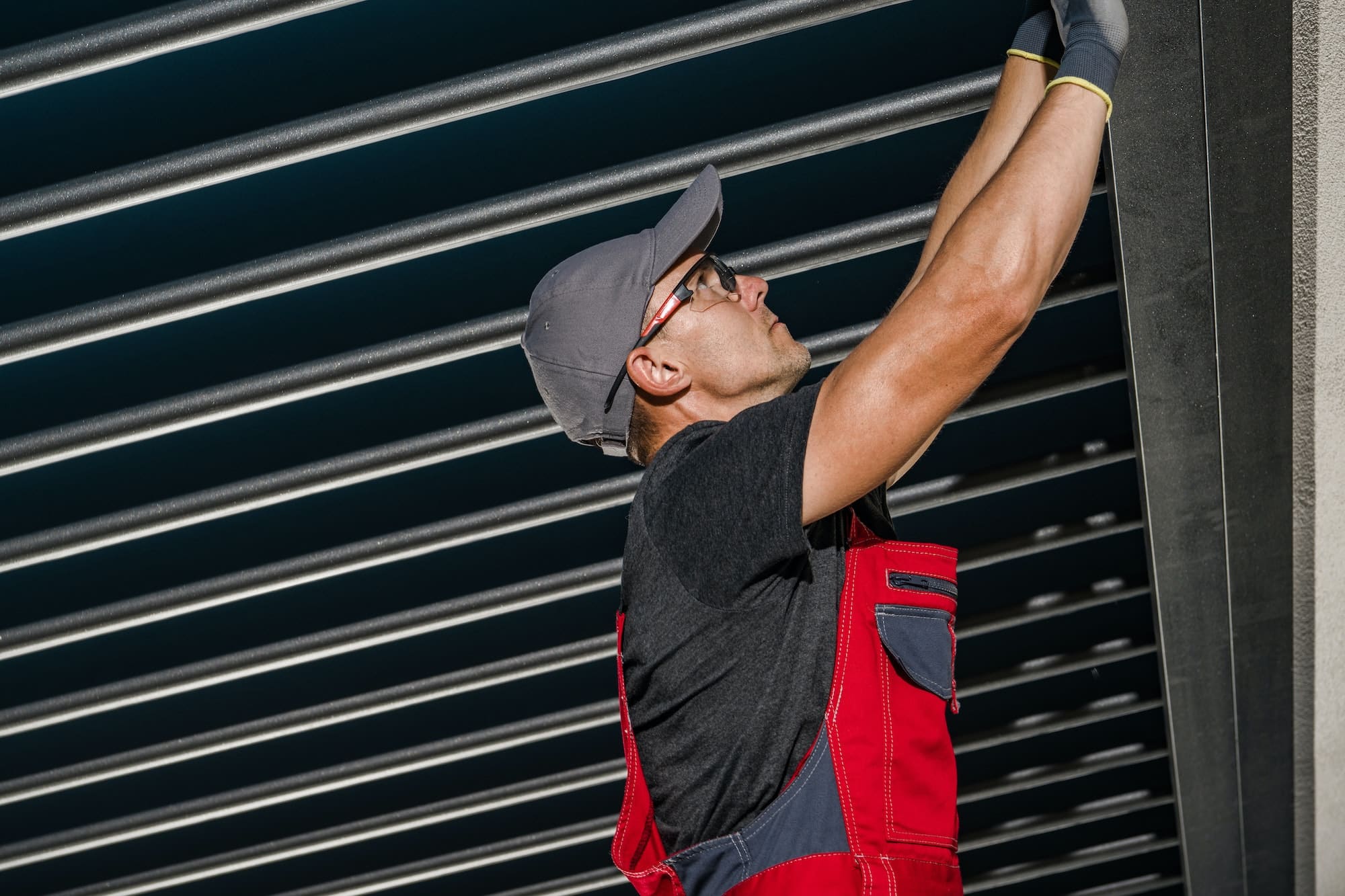 What Is A Pergola?
A pergola is a backyard shade structure typically open on all sides and is used for shade and decoration. They are often built for outdoor spaces, such as backyards or gardens. You can choose many different types of pergolas to suit any need.
Pergolas differ from other shade structures, such as gazebos or pavilions, in that they typically do not have solid roofs but instead have slats or beams designed to allow sunlight and breeze through.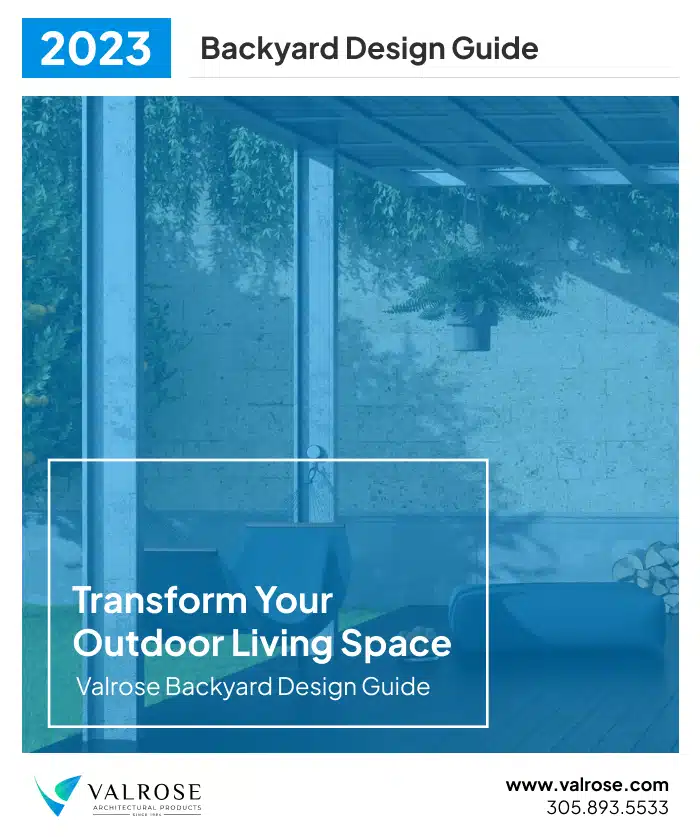 Get A Free Copy Of Our 2023 Backyard Design Guide
Our free design guide includes product ideas, design inspiration, and everything else you'll need to design the perfect outdoor living space
What Are the Benefits of Adding a Pergola Roof?
Building a pergola is a great way to transform a backyard or patio into an outdoor living space. This not only makes your property more usable but also adds more value to your home.
A roof will provide more protection from the elements and help turn your pergola into a space for entertaining or relaxing. Also, a pergola with a roof can make your backyard space more aesthetically pleasing and increase your home's curb appeal.
There are many styles and designs of pergola roofs, and the type you choose should be based on your personal tastes, how you plan to use your pergola, and the kind of environment you live in.
Do Pergola Roofing Materials Make a Difference?
When deciding what type of roofing materials you want for your pergola, your choice will depend on the purpose of your pergola. There are several options for roof material, each with advantages and disadvantages.
However, the choice of material will significantly affect the end product. For example, a louvered aluminum roof will have a different look and function than a hipped thatch roof.
Metal Pergola Roofs
A metal pergola roof will give you the feel of a traditional pergola with a louvered roof that allows some sunshine and airflow. Most pergolas with metal roofs feature adjustable slats that can be completely closed in the case of rain.
The advantages of metal pergola roofs include that they are durable and withstand the elements better than other material types. They are also low maintenance and eco-friendly, an advantage for anyone who wants a roof that will not require much upkeep.
Metal pergola roofs are also available in different colors, which means homeowners can find one to match the color of their home or outdoor space. Most metal pergola roofs are made from powder-coated aluminum, a durable but light enough material to be used with a motorized pergola.
Static Paneling
Static paneling has become a popular trend over the last several years. This involves creating a roof out of a solid transparent or translucent material such as acrylic or plexiglass. This type of roof allows some sunlight through while simultaneously providing shelter from the rain. Static paneling roofs are also very durable and don't require much maintenance to keep them looking great.
Fabric Pergola Tops
Fabric pergola tops are another low-cost roofing option for your pergola. These roofs are made of fabric, usually laminated vinyl or some treated material designed to be strong, durable, and waterproof.
This fabric will be stretched over the pergola rafters to make a flat surface. This type of roof system is not retractable and will not allow sunshine through, but it offers protection from rain at a relatively low cost.
Polycarbonate Pergola Roofs
Polycarbonate roofs are similar in structure and design to acrylic paneling. This material is excellent for outdoor applications and is strong and durable. With this type of roof system, the polycarbonate panel will be fitted to the top of your pergola, protecting you from the rain while still allowing some sunlight through and protecting you and your family from harmful UV rays.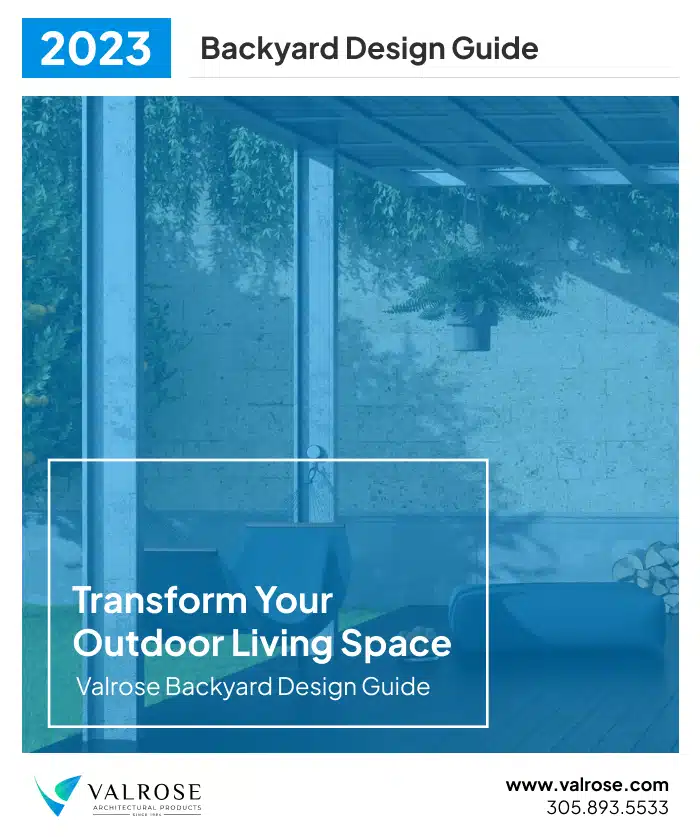 Get A Free Copy Of Our 2023 Backyard Design Guide
Our free design guide includes product ideas, design inspiration, and everything else you'll need to design the perfect outdoor living space
Pergola Roof Ideas For A Classic Backyard
A thatched pergola roof is an attractive option for a classic backyard. When it comes to pergola roofs, thatch is the most organic and natural material. This type of roofing is perfect for those who want a natural and earthy look in their outdoor space.
However, thatched roofs will require more maintenance, and because they are made of natural materials, they will pose more of a fire risk. Climbing vines are another option for pergola roofs, depending on the time of year and where you live. A climbing vine roof will offer some shade but little rain protection and requires regular upkeep.
All pergola roof types can be attractive, but some are more popular than others. Here are some things to consider:
A simple pergola roof has two rafters that cross each other, with a fascia board connecting the two rafters. This type of roof will typically be open at the top and closed on the sides.
Another popular option for a pergola roof is to have a gable roof with a triangular shape at one end. Both ends are typically closed.
For those who want an outdoor space that has an enclosed feeling, you can install a hipped roof that will have four slopes (two slopes on each side).
Choosing the right type of roof will depend on your preferences and climate. If you're unsure about what type of pergola roof would best suit your needs, we are here to help.
Modern Pergola Roof Inspiration
While classic or natural roofs may work for some homeowners, many are more interested in more modern roof options for their ease of use and modern features.
Louvered Pergola Roofs
Louvered pergola roofs provide an excellent option for any pergola builder. They are a cost-effective option and offer a sleek and contemporary design that works in any outdoor space. Louvered roofs are usually powder-coated aluminum slats attached to the pergola's top.
These slats are adjustable, manually or automatically, allowing sunlight through while giving shade. With adjustable louvered roofs, you can adjust the amount of sunlight that gets through or close the slats completely, which offers protection against rain. In addition, these roofs have a modern contemporary look that is just as functional as they are stylish.
Rustic Wood Roofs
One of the most popular roof options for backyard pergolas is wood (usually cedar) beams. This roof style provides a rustic look that is both modern and classic at once. This style is aesthetically pleasing, and because it's wood, it can be painted to match any existing color or decor. Of course, wood will require more upkeep than a metal roof and will not last as long, but wood remains a popular choice among homeowners today.
Pergola Canopies
Another popular option for pergola roofs is retractable canopy covers. This type of roof is usually made of treated fabric but offers the convenience of being fully retractable, like an awning, during inclement weather or based on your preference. Retractable roofs are usually automatic and can be operated via remote control.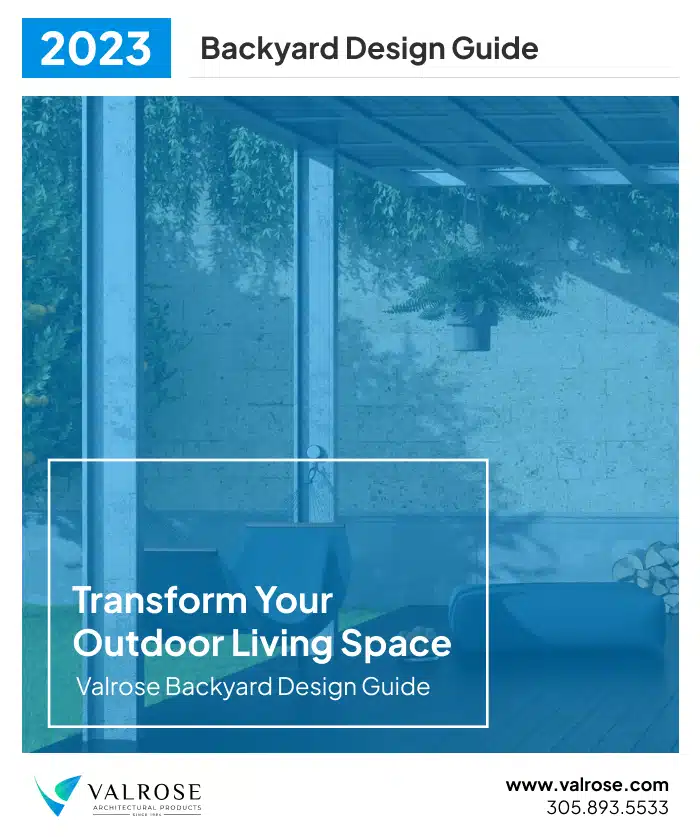 Get A Free Copy Of Our 2023 Backyard Design Guide
Our free design guide includes product ideas, design inspiration, and everything else you'll need to design the perfect outdoor living space
How Much Does It Cost to Add A Roof to a Pergola?
The costs to add a roof to an existing pergola will vary considerably based on size, materials, and other factors. On average, homeowners can expect to pay between $4 and $5 per square foot for materials.
Of course, this cost will rise depending on if it's professionally installed and other factors such as any necessary prep work, permits, etc.
Do It Yourself Pergola Roofing
To add a DIY roof to an existing pergola, you will first need to measure the existing pergola to determine the square footage necessary for roofing material. Next, you will need to decide on which type of roof you want, then locate and purchase the required materials, including mounting hardware.
It's also important to consider the necessary tools. If you don't have an expansive tool collection, you may need to rent or borrow some to complete the job. Some local jurisdictions also require building permits for structures such as pergolas, and if they do, this will add to the expense and time needed.
Finally, you will need to install the roof. If you are not an experienced handyman, a pergola roof installation likely will be challenging because of the labor involved; you will need help and may run into other issues.
If you don't have some skilled friends willing to help, or you're not particularly experienced with this type of work, you will likely be better off leaving the installation to a professional.
Hiring a Professional
Hiring a professional to handle the design, build, and installation is usually the best option for most homeowners. A professional shade product company like Valrose can handle every aspect of the job, including sourcing materials, applying for necessary permits, and delivering, inspecting, and installing materials.
While hiring a professional may cost a bit more than doing it yourself, you'll save yourself a lot of time, headache, and frustration when you go with the pros.
Speak to a Shade Professional About Your Pergola Roof Options
Choosing the best roof for a backyard pergola can be daunting, but it doesn't have to be, and we can help. Valrose has provided the highest-quality shade structures in South Florida for more than four decades.
If you are ready to take the next step and learn more about pergola roofing options, give Valrose Awnings a call today. Our representatives are standing by to get your no-obligation, free consultation booked.